Honda Safety Technology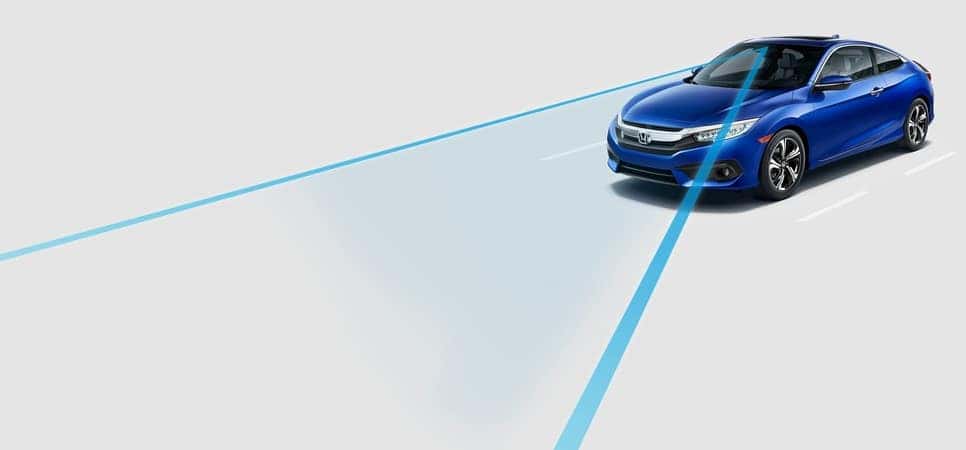 Honda has made itself a name as a leader in vehicle longevity, dependability, and safety. The automaker has maintained this fine reputation for decades, as they've continued to evolve and surpass expectations for quality construction and passenger protection. In recent years, this has included the award-winning active-safety features in the Honda Sensing driver-assist suite. These state-of-the-art driver-alert and crash-mitigating features provide an additional level of protection to supplement the driver's attentive eyes and ears. Honda continues to make its vehicles safer not only by adding features to Honda Sensing but also by making it standard equipment on more of its base models.
NHTSA and IIHS Safety Ratings for Honda
Two organizations are responsible for making sure that vehicles sold in the United States are safe for drivers and passengers: The National Highway Traffic Safety Administration (NHTSA) and the Insurance Institute for Highway Safety (IIHS). These entities conduct crash tests and inform the public of other essential safety-related information, even providing ways for consumers to compare vehicles to help them make a purchase decision.
The federally run NHTSA conducts a variety of crash tests for vehicles to determine their safety in specific collision situations. Whenever you hear that a certain vehicle has been given a star-based (1 through 5) safety rating, this rating was set by the NHTSA. The NHTSA also posts recall alerts for all vehicles and keeps a full history of defects that have been found.
The IIHS, which is funded by insurance companies, is more focused on performing crash-test safety demonstrations to ensure that the tested vehicle is able to withstand the demands of collisions, rollovers, and related hazards. The IIHS uses a different rating system of poor, marginal, acceptable, or good (some ratings alternatively range from basic to superior). The IIHS looks at qualities such as crashworthiness. Some of the important subcategories are roof strength, head restraints and seats, and driver injury measures for the head and neck, chest, hip and thigh, and lower leg and foot. Honda's excellent ratings from both the NHTSA and IIHS solidly support their reputation as a safety-first manufacturer.
Honda Sensing Suite
This is the age of advanced active-safety technology, and the Honda Sensing suite is among the best. While these high-tech features are no substitute for the driver's undivided attention on the road, they help with surprise obstacles and vehicle blind spots. As a result, Honda Sensing has been effective in preventing or lessening collisions, and the individual technologies are getting even more advanced as time moves on. Some of the features that are part of Honda Sensing include collision mitigation automatic braking, road departure mitigation, adaptive cruise control, lane keeping assist, traffic sign recognition, Honda LaneWatch (which displays a real-time image of the right-side of your vehicle when the right turn signal is activated, providing better visibility than just the exterior passenger-side mirror), a blind-spot information system, a cross-traffic monitor, and automatic high beams.